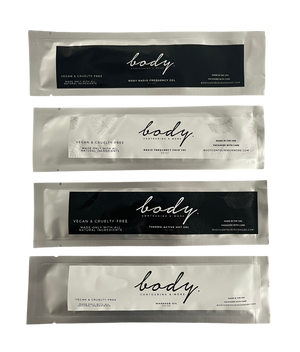 Vegan Body .5 oz Product Samples
Want to try our all-natural vegan Body products? Try our variety of 2oz sample-size Body products to test out today! Our sample sizes include:
Vegan Radio Frequency Body Gel 0.5oz
Vegan Radio Frequency Facial Gel 0.5oz
Vegan Massage Oil 0.5oz
Vegan Thermo Hot Gel 0.5oz
Please note: Our Body Products usually take about 7 to 14 days to be ready for shipping.