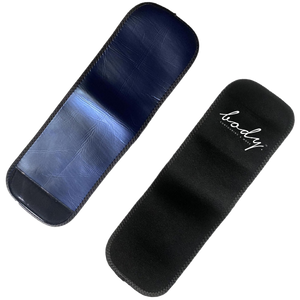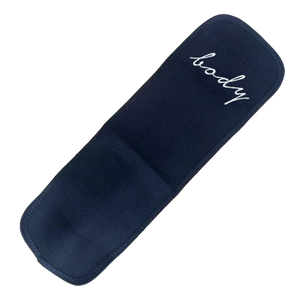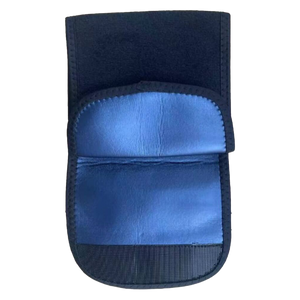 Arm Trimmer Bands
Universal sauna sweat arm trainer bands for women can maximize your workout efficiency, accelerate arm fat burning, and shed water weight off your arm fast to make your arm slimmer and toned. Arm-tightening wraps do not rub on your skin and they are easy to clean.
Adjustable Arm Trimmers: The sauna arm shaper wraps are easy to put on and take off. With adjustable magic straps design, you can adjust them to make them tighter or looser, they will not easily slide down. These arm trimmers also provide compression support on upper arms, compress your arm fat, and tone your muscle, our arm wraps are very helpful for you to shed water weight and make your arm slimmer.
Our arm trimmers lose arm fat for women help increase your bicep and triceps muscle temperature, accelerate calorie burning, and make you sweat 5 times more during exercise to speed up the effect of arm slimming. This upper arm shaper for women can maximize the workout effect, shed water weight, and make your arm slimmer and toned.
One Pair of Arm Trimmers: Including a 2-pack Sweat Arm Bands, that's one pair of arm trimmers in a single order.
Lightweight & Odor-Free Design: arm trimmers are more lightweight than other neoprene exercise wraps or heat-trapping bands on the market, arm trimmers do not have any special odor, and well protect your skin. arm sweatbands are always the best gear for fitness, they could maximize the impact of your workout, and they are easy to clean, we recommend washing them by hand and hanging them to dry, to keep the shape and prolong the use time.

Specifications:
Material: 80% neoprene/ 20% nylon

Size: 23.6 inches

Weight: 80g

Package Includes: Pair × Arm sweatbands for women & men.

Washing Instructions: Hand wash in cold water after use, hang to dry, and help maintain shape and elasticity. Do not machine wash, bleach, or iron.